※This site uses affiliate advertising.
The natural surroundings of Saitama's Hanno are extremely beautiful. There are huge forests and a lake there. There is Tove Jansson Akebono Children's Forest Park related to Moomin,a famous animation from Finland,in Hanno. Tove Jansson is Moomin's author.This park is a great spot to spend time with family.
1 Why was Finnish writer Tove Jansson's park built in Hanno ?
Hanno city planned to make a beautiful Moomin fairy tale theme park,where kids can play freely. In April,1992, Hanno city sent a letter to Tove Jansson to explain the plan. Tove and Hanno had kept in touch by letter.Later Tove Jansson Akebono Children's Forest Park was opened in July of 1997.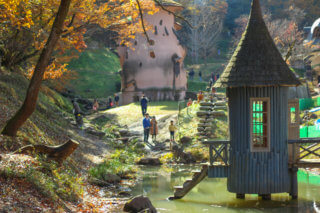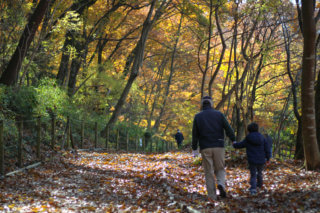 2 Facilities
2-1 The mushroom house
It's a house that looks like a huge mushroom. You can enter into it and look around. The design of the house is very unique. There are some tiny rooms, so kids can play hide-and-seek in this house.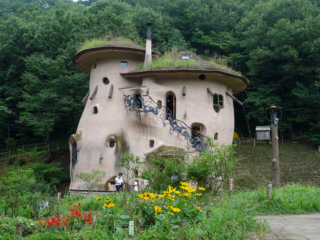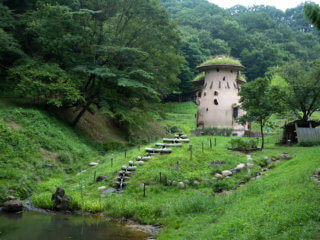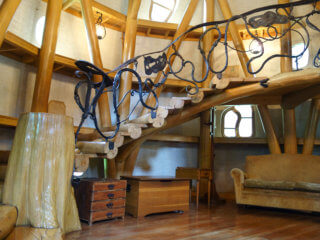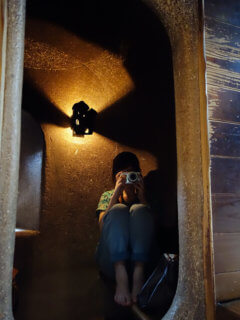 2-2 The Forest House
Many books written by Tove Jansson are stored here and you can read many books freely.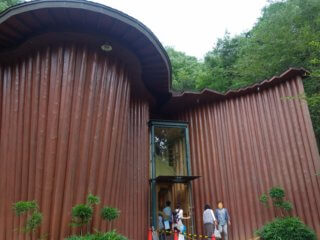 2-3 The Children's Theater
Various events are held at this children's theater.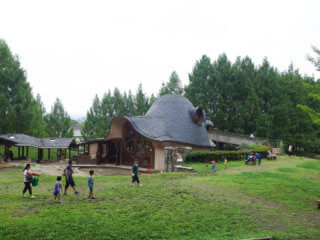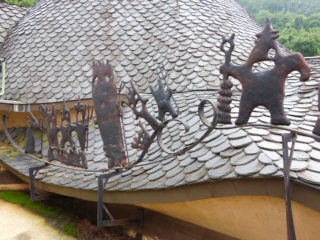 2-4 Cafe Puisto
It's Northern European style cafe. The wall of the cafe is a brilliant blue, which is both cute and beautiful. You can have Northern European foods and drinks. You can eat foods in the park,so I recommend you to eat in the park while seeing the beautiful nature and playing with your kids.
Check the park's website to get more information
3 Metasequoias
The trees of Metsequoias turns a brilliant orange in December. The scenery of the orange trees and buildings in this park are amazing,so many people come here to take pictures during this time.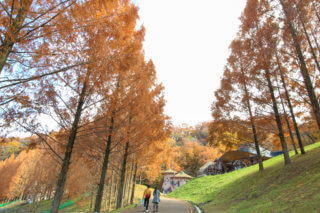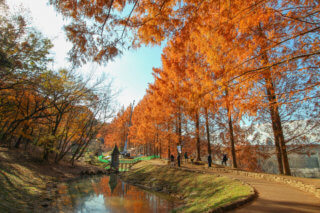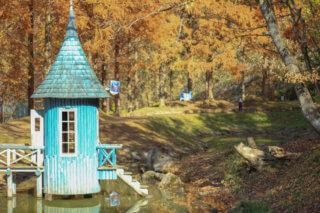 4 Lit-up in Tove Jansson Akebono Children's Forest Park
The park is lit-up from sunset to 9:00 PM during weekends and holidays. The park turns to be a fantastic and romantic place. If you have a chance to visit this park on weekends, going there at night is great!
5 Access
5-1 Address
893-1 Azu, Hanno City, Saitama Prefecture 357-0046

5-2 How to go
By car
20 minutes drive from Sayama-Hidaka IC of Ken-o-do Highway
20 minutes drive from Oume IC of Ken-o-do Highway
50 minutes drive from Kawagoe IC of Kanetsu-do Highway
This park has free parking lots
※Many people come to this park by car,so sometimes the parking lots is full.
By Public Transportation
20 minutes on foots from Motokaji station, Seibu-Ikebukuro Line
6 Entrance Fee
Free
7 Opening Hours
Opening hours
9:00AM-5:00PM
Closed
Monday
※When Monday is a holiday, the day after Monday will be a closed day.
8 Metsa Village
In 2018, Metsa Villiage was opened in Hanno. The amusement park is the world of Moomin and there are gift shops and restaurants related to Northern Europe. I recommend visiting!
The website of Metsa Village