※This site uses affiliate advertising.
There is a wide variety of seasonal fruit and vegetables in winter. The vegetables are used in seasonal dishes such as nabe.
You can eat the seasonal fruits without cooking, so you should buy and try them! This article provides the information about winter vegetables and fruits in Japan.
There are many seasonal vegetables in winter. Winter is a season when people can eat delicious, fresh vegetables at a cheaper price. I will introduce you to winter vegetables and standard ways to eat.
The texture of Hakusai is crunchy. When I see Hakusai at a supermarket,I feel like winter has finally come. You can eat raw Hakusai. Also, it is delicious even when boiled or fried. Tsukemono and Nabe are popular ways to eat.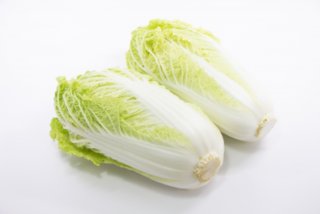 Daikon is a kind of radish. Raw Daikon is hard and spicy,but the taste gets sweeter and the texture becomes softer. Grated Daikon is eaten with grilled fish. It is often put into nabe and boiled dishes.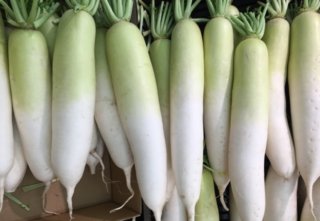 Renkon (Root of the Lotus Plant)
Renkon is a kind of edible roots. The main feature of Renkon is its crunchy texture.  It doesn't have any strong or distinct flavor. Renkon salad is delicious and Kinpira Renkon is great too.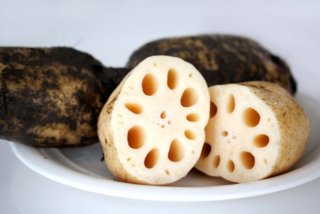 The shape of Kabu is chubby and kind of cute. You can eat raw Kabu. Kabe pickles is delicious. It is also eaten in boiled dishes.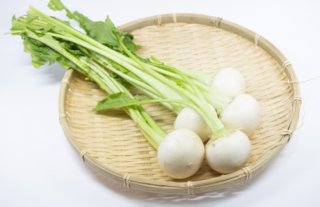 Cabbage is sold the whole year,but the winter is the best season to eat it. Cabbage in winter is sweeter. It is an essential ingredient for Yakisoba and Okonomiyaki.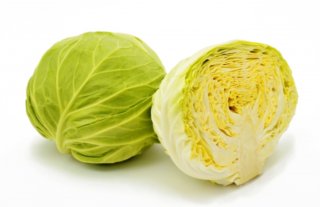 The shape of Gobo is long and thin. Gobo is  a kind of edible root,and the texture is hard. It is usually eaten boild or fried. Gobo makes dishes more tasty by heating. That's why you should put Gobo into boiled dishes and Japanese mixed rice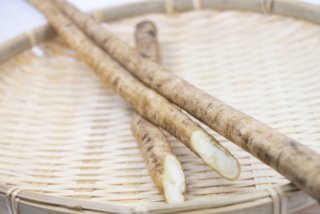 Negi is sold the whole year, but the best season is winter. Negi in winter is bigger and sweeter. You might have eaten sliced Negi with ramen or soba. If you feel that you don't eat enough vegetable lately, that's good to put it into miso soup or fried dishes.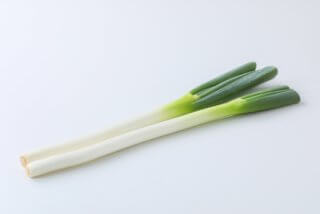 Winter Fruits
Next, I will introduce the winter fruit of Japan! I think that Japanese fruit is sweeter that those of other countries. Seasonal fruit is especially sweet, so I strongly recommend you try some!
Mikan
Mikan is an essential fruit for the Japanese people! The taste is similar to orange,but is smaller in size. Peel the skin off by hand and eat it. Japanese people sometimes can't stop eating Mikan.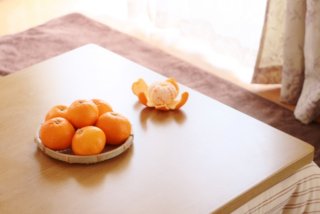 Strawberry
Strawberry is one of foods you must try while staying in Japan,because the taste is so different from the one in your country. Japanese strawberry is very very sweet. When I tried strawberry overseas, I was surprised at the sourness. Because of the sweet taste, I recommend you to eat Japanese strawberry as it is. Many Strawberry farms take place strawberry picking in winter. When you have a chance to travel in Japan by car, please search if there are strawberry farms around areas you will visit. That must be a great memory in Japan!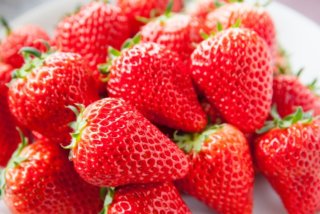 How was it? Winter is the season when most people are hesitant to go out. How about cooking winter vegetables at home? If you say "I watched TV while eating Mikan this weekend.", your Japanese friends and colleagues will say "You are so Japanese!".