※This site uses affiliate advertising.
What is dagashi?
Cheap snacks are called dagashi. The price is around 50 yen. When I was a child, I went to a dagashi store with my friends and ate lots of dagashi. Dagashi is sold not only in dagashi stores but also in supermarkets, convenience stores and even 100 yen shops. There are many kinds of dagashi. Why don't you try some and find your favorite?
7 dagashi I recommend : snacks, chocolates and jellies
I went to a supermarket to buy some dagashi I often ate when I was a child. I will introduce you 7 unique dagashi.
①Umai-Bo
Umai-Bo is one of the most famous dagashi. I love it,and I don't know how many Umai-Bo I have  in my life. UMAI means delicious in Japanese,so this snack is very delicious! Umai-Bo has various flavors. I bought and ate cheese and mentai. The texture is crispy. The cheese one is rich taste. This is my favorite. The mentai one is red and little spicy. This yummy snack is only 10 yen!!! Soooo cheap! Umai-Bo has not only salty flavors but also sweet flavors such as chocolate and cinnamon apple. Try some and find your favorite!
cheese and mentai

mentai
②Potato Snack
This snack also has many types of flavors. The texture is crispy like chips. Potato Snack goes well with beers.
③Big Katsu
This snack tastes like tonkatsu. It is thin and hard. 
④Kabayaki Santaro
This snack tastes like unagi no kabayaki. The salty-sweet taste is great. It is very very hard to chew.
⑤Butamen
This is a small cup noodle. When I was a child, I bought this ramen every time. You should eat Butamen when you are little bit hungry. My favorite is tonkotsu taste. Butamen has salt taste, curry taste and soy-sauce taste too.
⑥Konnyaku-zeri
These colorful jellies are sweet,delicious and look colorful. There are various fruits flavors. In summer, I recommend you to keep them in freezer and eat frozen jellies.
⑦Tirol Choco
You might have seen Tirol Choco at convenience stores. The tiny chocolates look cute and delicious. There are various flavors such as caramel and strawberry.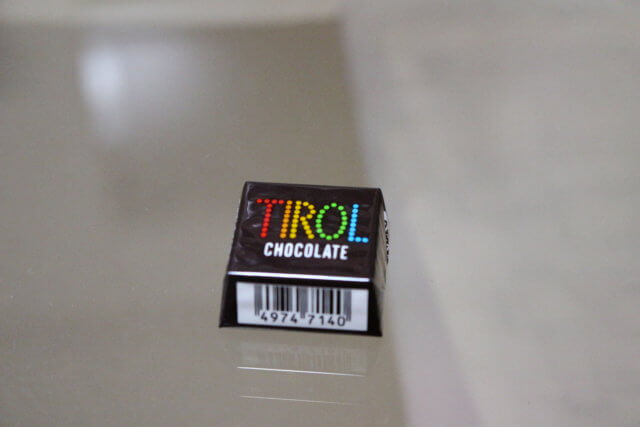 There is Kashiya Yokocho in Kawagoe, Saitama. You can buy lots of dagashi on this street. Kids love this place. The atmosphere and dagashi remind adults of their childhoods.
Information of Kashiya Yokocho and Kawagoe
https://www.koedo.or.jp/foreign/english/sightseeing/highlight/
It must be very difficult to find dagashi in your country. Therefore what buys dagashi as a souvenir is a good idea. Why don't you try some during your stay in Japan?